A vital ­innovation to address South ­Africa's ­water crisis
Scarcity of water is driving innovation. In South Africa, the pump distributor AQS Liquid Transfer has developed a water ­recovery package that helps ­households to safely reuse up to 80 percent of their total water consumption, through ­greywater storage and treatment.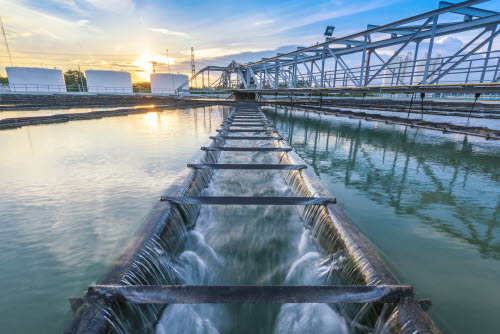 Water shortage is a huge problem in South Africa. The ­situation is exacerbated by climate change and a rapidly growing population, in combination with inefficient infrastructure development, corruption in tender processes and lack of control over the limited resources. The UN predicts that in five years' time South Africa will have less than the minimum requirement of 1,000 m3 of stored bulk water per capita.

"The impending crisis creates opportunities for innovation," says Leon Fourie, Managing Director, AQS South Africa. "Scarcity of water will increase the need for rehabilitation of greywater, hence the development of our new concept."

AQS Liquid Transfer in South Africa (AQS) has been part of business group Fluid Handling Solutions (AxFlow) since 2016. The company is an importer and distributor of pumps and has customers in a variety of industries, including mining, utility and agriculture.
Scarcity of water will increase the need for rehabilitation of grey­water, hence the development of our new concept.
AQS also offers affordable borehole and booster pumps to individual customers. That is a potential market of more than 50 million people since 80 percent of all water in South Africa comes from boreholes, meaning that most of the population are responsible for their own water security. AQS had already teamed up with a local water tank manufacturer to offer complete borehole and booster pump kits, but in 2020 the company extended its offer to include the recycling of household greywater, water that has already been gently used in bathroom sinks, showers, bathtubs, and laundry.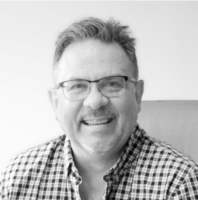 Leon Fourie
Managing Director at AQS South Africa
"We've brought together our pumping solutions, a storage solution with filtration and chlorination, and our own unique bacterial solution that rehabilitates the grey water. The kit is operation-ready and basic enough for installation and understanding by all levels of end-users," says Leon.

The rehabilitation and reuse of the water is made possible by a unique multi-­strain bacterial powder called VEGA SFD. It is a sewage and fat destroyer that has the ability to colonise and consume food-based oils and fats as well as sewage and soaps. After three to four days in a tank with Vega SFD, greywater from kitchens, bathrooms and laundries, which equals about 80 percent of the total consumption, is suitable for reuse in irrigation, car washing or flushing toilets – but not for drinking.

The main buyers of the borehole and booster pump kits are people with a low income who live in rural areas and the demand for the equipment is increasing. The add-on possibility to recycle grey water is also selling, though at a much slower pace, and is mainly being bought by customers in urban areas, where inhabitants pay per cubic meter of water used.

"Rural areas are a different story," says Gerhard Prinsloo, Executive Director. "Once you have access to drinking water and don't have to pay per unit, there is very little incentive to recycle greywater, especially since many people have limited financial resources and live from hand to mouth."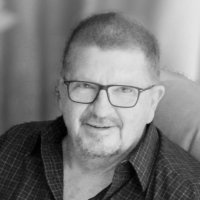 Gerhard Prinsloo
Executive Director at AQS South Africa
To manage the impending water crisis there need to be a change in mindset. So AQS has spent a lot of time and effort in the past year on marketing the idea of reusing water resources.

"Time is our worst enemy. Water demand will most likely exceed supply before 2025. We have started to reach out and are doing the work to ensure that our solution will be front of mind and first to market," says Gerhard.

Necessity is the mother of invention, and in South Africa's case this important innovation from AQS is just in time.
In brief
AQS Liquid Transfer (Pty) Ltd is an importer and distributor of pumps in Southern Africa. The AQS entity started operating in 1994 and the company has a vast product range that caters for the mining, industrial, agricultural and utility markets.